Setting Boundaries by Saying No is Taking Care of Your Mental Health
By Diane Cerven, LPCC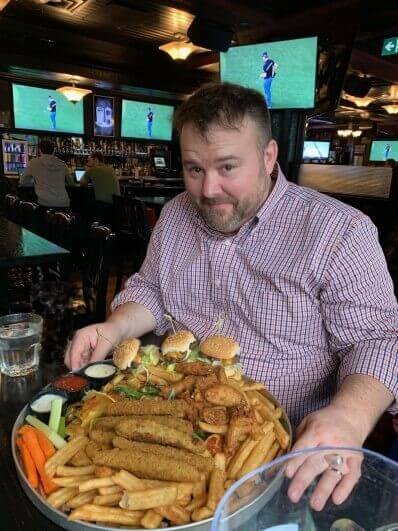 Pretend that your life fits on a plate. There are many sections on the plate, but only so much room. Each section fits different parts of your life, from family to friends, fun to responsibilities. Each section varies in the amount of room it takes on that plate. At different times different parts take more room and crowd out other things. For the most part, we get to decide what and who gets to be on our plate. Sometimes there are accidents, illnesses, and responsibilities that we have to take care of at times that we don't choose. No matter what we may want in our life, we only have so much room on our plate.
Think about your plate/life for a moment. What is in your life? What has to be there? What is important to you and you want to make room for? What do you need to make room for (like self care)? Are there activities that are crowding out other activities? This assessment of your time and priorities is a first step to honoring your boundaries.
A boundary is a limit. Other than major life situations (sickness, accidents, downsizing, etc) we choose what goes on our plate and this choice should be a conscious decision. In our metaphor, your life and all its activities fit on a plate. The plate is your boundary. It has edges. Inside the plate there are also boundaries as each thing in our life has its space. If we add something onto the plate, other things get less room or even go away all together. That's why it's important to know what's important to you and what you want on your plate.
How Do I Set Boundaries?
We know that setting boundaries is important because we have limited room on our plate, but how are we supposed to do it? What about if there's someone in our lives that doesn't care about our boundaries? What if they step over our boundaries, even if it's done in a pleasant or friendly way? Here's what you can do.
State your boundary: "I need you to not take my things." "I can't bake cookies for the fundraiser." "I need you to be home at 9 pm."
Don't back down: They may get upset, they may think badly of you, they may throw a fit. Don't back down. If you do, you are only contributing to your boundaries being broken. That's right it's not their fault, it's yours. (If you are in a dangerous situation, this does not apply. If you are in a dangerous situation, call the police, visit a domestic violence shelter, or use other resources to get away from this person. Safety first. If you feel unsafe at work, contact your HR director or follow the procedures given to you in your policy and procedure manual.)
Restate your boundaries: Calmly explain why you are unable to help, why bedtime is at 8 pm, or why they can't borrow your vehicle. It's nice to have conversations with people. "I have too much on my plate right now." "It's for your safety." "I want you to ask before doing something and give me time to plan and think about it."
If they continue to press, get angry or use other means to try and sway you, then set another boundary: "I will be happy to talk about it once I feel that the conversation can be respectful. Until then, I need a time out". Or to your child, "I understand that you are angry and want your video game, but you have played it the allowed amount of time, it's getting turned off now".
Don't fall into the pit of explanation: People try to get us to cross our boundaries by having us explain them until we're sick of it and just give up. Stay calm, restate your boundary. Give empathy and restate, but keep to them. 'Why can't I go to the friend's house?' 'I need you to stay home.' 'That's not fair last week I went there.' 'I need you to stay home today I can't pick you up.' 'This is stupid.' 'I know that you're angry that you can't go, but I need you to stay home.' (An exception can be talking about your dreams and expectations with your partner. Doing so can improve your communications with them. The big difference is this is a conversation about the dream within, not explaining yourself.)
Stay calm, tell them the boundary, calmly repeat the boundary as needed, walk away if needed, and the next thing you know both you and they will respect your boundaries.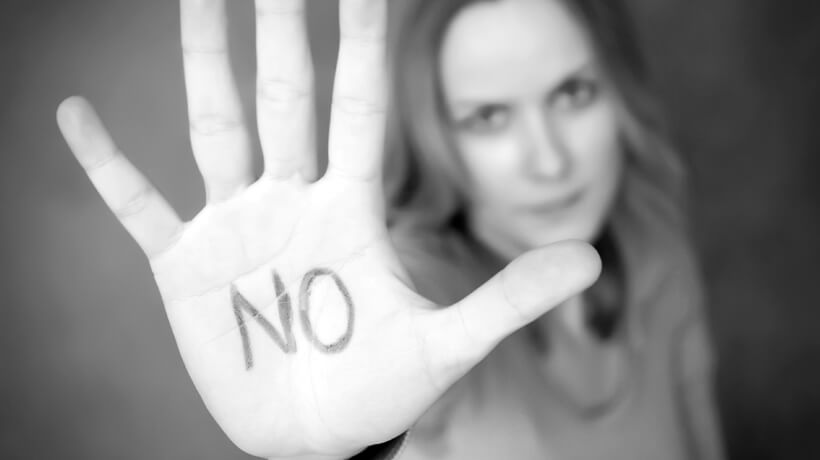 Saying No
We need to keep our priorities straight and set boundaries for ourselves. A big way of doing this is learning to say no. If you don't have the time, energy, or room in your life, it's ok to tell others no. Even if you just don't want to, it's ok to say no. You choose what is important in your life and what's on your plate.
I know that saying no to others can be difficult because we feel bad. However, this is a wrong way of thinking about it. We are protecting what is important and necessary in our lives so we can give them the energy they deserve. Sure, the bake sale needs cookies, but this week there is no time. We can say no. Our friend needs to talk, but we have other priorities and don't have the time. We can say no. Our family member needs our time and help but we can't. We can say no.
The tendency is to just do it. Push out our self-care by staying up later, decreasing the time we have for family and leaving them feeling neglected (even though we don't intend for them to feel that way). We lose track of the things we used to enjoy, sending a quick text instead of making a call to important people in our lives, and burn ourselves out. "No" is such a simple word and is easy to say. You can do it. Your priorities are important and you're allowed to set the priorities in your life. Remember there is only so much space, you choose what to put on your plate.
Don't Apologize for Your Boundaries
Facebook found in a recent study that using the word "sorry" in a request did not increase the chances of the request being granted. They concluded that the 'sorry' resulted in "shifting the responsibility back to the complainers." (Trust Engineers) In other words if you say sorry when setting a boundary, the person will assume it's you who needs to make a change, not them. Take care of yourself by practicing stating your boundaries without apology.
Need More Help?
Maybe reading this article awakened in you a need to set boundaries, but you need more help. We're here for you. To schedule a counseling appointment, call us at 218-366-9229 (Park Rapids), 218-444-2233 (Bemidji) or 218-564-9229 (Menahga). For those interested, I offer Christian counseling out of the Park Rapids office. Please let our office support staff (and me) know that you are interested in Christian counseling. For more information on all our staff please check out our staff bios here.
Join me for you next post on boundaries by looking here or follow us on Facebook.