Counseling in Park Rapids & Bemidji
Lake Country Associates provides counseling and support for people of all ages.  Our experienced therapists can help your family improve communication and move forward in a positive direction.  We can assist people in dealing with trauma, depression, chemical dependency, anxiety, bipolar disorder and other mental health conditions.  Our therapists serve children, teens, adults, couples and families in a confidential and supportive environment.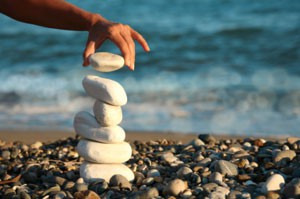 Established in 2009, Lake Country Associates is committed to providing comprehensive, ethical services to our clientele, our referral sources, and the communities we serve.  Our staff of professionals take pride in tailoring their work to meet the needs of the individual.
How can we help?
Lake Country Associates provides a broad array of services to persons of all ages from early childhood to mature adulthood including:
Parenting Supports
Individual and Family Therapy
Conflict Resolution
Children's Play Therapy
Specialty Group Therapy
Diagnostic Assessments
Chemical Dependency Assessments
Couple's Counseling
Peer Support Services
Trauma Focused – Cognitive Behavioral Therapy (TF-CBT)
Our experienced staff of counselors provide therapeutic services at our offices in Park Rapids, Bemidji and Menahga, MN.  ARMHS Practitioners serve program recipients within a 30 mile radius of Park Rapids and Bemidji.
Adult and Children's Psychiatric services are provided by the Rural Psychiatric Associates (RPA) at our Park Rapids office.  Psychiatrists from RPA are available by appointment 1-2 days a week, most often through telemedicine.  For more information or to schedule an appointment with a psychiatrist, call the Rural Psychiatric Associates directly at 701-732-2500 or visit their website at:  http://www.centerforpsychiatriccare.com/
Insurance and Payment
We accept most public and private insurances. We also contract with Employers Assistance Programs (EAP).
Lake Country Associates is a host site for the National Health Service Corp (NHSC).  At LCA, no one will be denied access to services due to inability to pay.  We offer a discounted/sliding fee schedule, based on family size and income.