How to Use Self Care to Help with Your Emotions
I find that many people do not take care of themselves.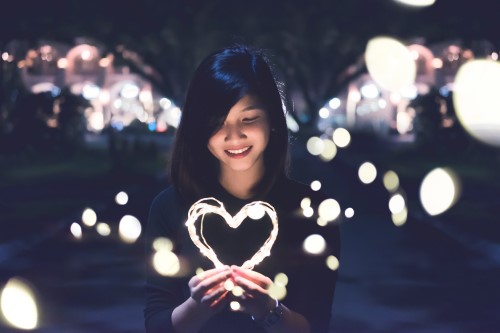 They worry about others, making sure that they: children, husband, community, church, friends, work, etc., have their needs met. Not leaving time during the day to get their own needs met and not taking time for themselves. The consequences of this are that they are burning themselves out. They're in survival mode instead of thriving. In survival mode we are more tired, hungry, irritable, and drained. We give from pure will, not from the strength we could because we're not giving to ourselves for self care. When we're drained and strained we can become easily more emotional. Things that wouldn't normally be irritating are intolerable because we can't filter well. Our brains are tired, we have too much to do, and we react. Coping skills can help at these times (start reading about coping skills here) but self care can give us the energy we need. Often times our reactions aren't even to the people that we're irritated with but to our families or to ourselves with negative self talk. It's time to take care of yourself, then you'll be able to better take care of your emotions and your tasks at hand.
Self care in its basic sense is doing something for yourself. It's not about all consuming self attention or putting yourself above everyone else. It's about taking time to meet your basic needs. Taking care of ourselves is invaluable to emotional regulation. I'm sure, if not right now, you can remember a time when you weren't getting your needs met and when you were drained. Being drained, which happens in many ways, causes our rational brain to throw up its figurative hands and allows our emotional brain to go for a spin by itself and that emotional spin is worse because we're drained. We become short with our spouse, children, co-works, etc. We want to be kind, patient and compassionate, but we don't have the mental strength. We want to be able to wait for our kid to tie their shoes but we're in such a rush that we just do it for them, often irritated about the time lost letting them try. We want to be able to stop and have a meaningful conversation but it seems too taxing, so we hurry off, ever busy with the next thing to take care of. Then when we can't take it anymore we explode, we become passive aggressive, or we let others down by not taking care of our everyday tasks. We criticize the very people we've been running around taking care of, nagging our spouse about what they haven't gotten done or our kids for their lack of consideration. I'm sure you can think of how you react when you're drained and emotional.
There are periods of time when some things can't be avoided. Do what you can, when you can to take care of yourself. Sometimes it's not everything we should do to take care of ourselves, it's what we can fit in, not our best but at least we're trying something and even a little is helpful. In this and the next blog I'm going to talk about five areas of self care that you should start focusing on getting in to your day for your own mental and physical health. Our mental self is affected by our physical health. These self care topics will help you to have more energy to get the things you want, need, and have to get done, without burning yourself out. It will help you to feel more energized. I want to stress that taking care of yourself is not selfish. We all know people who are selfish and they're not taking care of themselves, they're just doing whatever they want over others, seeing their wants as more important than others. This is not self care. Its ok, you can take care of your needs and not be a selfish person.
Physical Illness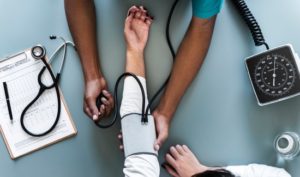 We all know what physical illness is, having a cold or flu, strep throat, acid reflux, all the way to heart disease, diabetes, or fibromyalgia. There are so many forms of illnesses from mild to severe and they can affect our mental health. Conversely mental health can affect our physical health. The stress of anxiety, anger, and depression has on our bodies is well documented. They decrease our immune system, put strain on our hearts, our eyes, brain, appetite, etc. There are even links to increased illnesses because of unhappiness in relationships.
I don't want to get you down about having a mental illness and it's affects on your body. I do want to encourage you to take care of your mental health by taking care of your physical health. The link between them means that when we take care of that cold, instead of pushing through our work anyway, we are also taking care of our mental health. Our bodies have the time to combat those germs.
Working with people with mental illness, I've seen a clear link between when they are not feeling well and an increase in their symptoms. For instance, I've seen how increased stress can cause one persons to have higher blood sugar. Though it doesn't seem like the two should be connected our minds and bodies are and can affect each other.
When you have an ongoing disease like arthritis or heart diseases, or any of the long list of possible problems, make sure that you are taking care of yourself. Know your body's limits and stop well before reaching them. Do what you can, it's all you can do. Then make yourself a priority and take care of yourself. Listen to what your body is trying to tell you.
Make sure you are seeing a physician as needed or directed by them. Don't put off getting a check up when you're not feeling well. If you continue to not feel well that will increase your mental stress which in turns contributes to less ability to cope.
Make sure your children are getting their physical health needs addressed as well. Even little things can cause large differences in their ability to cope with things. They become more angry or reactive to situations. Think of when a baby is teething, they're fussier and less able to be soothed. At any age this is true, though the behavior has changed the cause and affect hasn't.
You are worth spending time on, so take care of yourself. Taking care of your physical health is as important as taking care of your mental health.
Join me next time when we talk about more ways to take care of yourself. Until then start working on taking care of your physical health.
What's the Next Step?
Follow us on Facebook to see when the next blog is posted, or check back here.
Coping skills can help, but they cannot take the place of counseling and cannot solve many of the challenges associated with mental illness.  If you need more help, we're here for you. To schedule a counseling appointment, call us at 218-366-9229 (Park Rapids) or 218-444-2233 (Bemidji).  For those interested, I offer Christian counseling out of the Park Rapids office.  Please let our office support staff (and me) know that you are interested in Christian counseling.  Please check out our staff bios here.
Blessings,
Diane Cerven, LPCC
Want to read past posts on distraction skills, follow them here:
20 Minute Distraction to Calm Yourself
How to Decrease Emotional Pain with Distraction Skills