About Lake Country Associates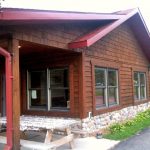 Lake Country Associates (LCA) was founded in the fall of 2009 by Jean Greseth and Shawn Anderson.  On April 5, 2010 LCA opened it's doors in a two room rental office on Grove Street.  After a short time, we moved into our newly renovated building at 515 Bridge Street in Park Rapids.
Our motivation in starting Lake Country Associates was to:
Serve the residents of our community with a locally owned and operated, financially stable mental health service provider.
Provide good paying jobs and a positive work atmosphere for our dedicated family of coworkers.
Serve our community and referral services through flexible, consumer-focused decision making that benefits the communities we serve.
From its inception, Lake Country Associates has been proud to offer community-based services such as Adult Rehabilitative Mental Health Services (ARMHS) and Community Support Program (CSP).  Our experienced ARMHS and CSP staff help people with mental illness avoid hospitalization and remain in their homes.  Strong coordination between community programs and clinical staff means an improved quality of life and a reduction in expensive hospitalizations for the people we serve.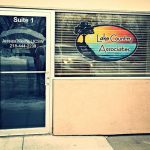 In the winter of 2015, LCA expanded its services by opening an office in Bemidji.  Spearheaded by Jessica Niemi, an experienced clinician, supervisor and trainer, the Bemidji office is located at 1426 Bemidji Avenue NW.  The Bemidji office has since grown into a larger space and offers specialized services such as Parent Child Interaction Therapy (PCIT) and Trauma-Informed Child Parent Psychotherapy (TICPP).  Bemidji now serves children, teenagers, adults and families.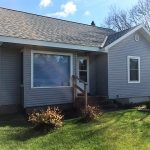 In the spring of 2017, LCA purchased a single-family home at 516 1st Street West in Park Rapids.  Originally intended to provide office space for our community program staff, we soon found that the building dubbed the "Lake Country Cottage" was also ideal for fulfilling the community's need for a drop-in center for people with mental illness.  Now known simply as "The Cottage", the space is both a drop-in center and a home base for community mental health staff.

Recognition of community need in October 2018 led us to expand South and open an office in Menahga, MN.  First opening one small office, then a second, then a third office within the White Pine Center building gave us the ability to expand our services to provide outpatient therapy and serve people with Substance Use Disorders.  Working together with our team of SUD professionals in Park Rapids and Menahga provides us more tools to more effectively help the people we serve.
Through the hard work of our entire team, flexibility and a willingness to serve our community, Lake Country Associates has seen significant growth over the years.  Despite our growth, we are proud to have maintained our original dedication and appreciation for the people we serve, the professionals we work side-by-side with, and the communities we call home.