The Importance of Sleep for Mental Health
By Diane Cerven, LPCC
There are many ways that we can take basic care of ourselves, each method can have a big impact on our mental health.  In the last post, I wrote about taking care of our physical health, now let's talk about sleep.
Sleep
According to sleepfoundation.org here's the breakdown on how many hours you need.
Preschoolers ages 3-5 years, need 10-13 hours.
School age ages 6-13 years, need 9-11 hours.
Teenagers ages 14-17 years, need 8-10 hours.
Adults ages 18-64 years, need 7-9 hours.
Older adults ages ≥65 years, need 7-8 hours.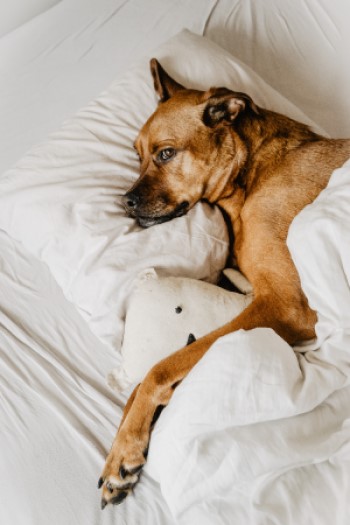 Are you getting enough sleep right now?  Sleep is one area that suffers greatly when you have a newborn, sick children or odd hours at work.  Outside circumstances not withstanding it's important to get enough sleep.
Some questions to ask yourself about your sleep:
Do you feel rested when you wake up?
Are you still tired or sluggish?
Do you need a nap?
Are you sleeping too much (a common symptom of depression), which can cause a sluggish feeling as well?
Do you wake up during the night, toss and turn, or have interrupted sleep (a common symptoms of anxiety and depression)?
Do you have insomnia: unable to fall asleep, sleep a little and then are up for hours before getting to sleep again, or only sleep a few hours a night? (This is also a common symptom of depression and anxiety.)
All of these questions can help you know your sleeping habits.  Once you identify whether you need more sleep, then it's time to start working on it.  The reasons are mounting.
Stress can affect sleep.  Not only how much stress one experiences, but also how that stress is perceived.  The more tired we are, the more little things stress us out because we perceive the problems as being larger than they are.  It's a vicious cycle because a lack of sleep increases how a person feels stress.  The good news is that when you make sleep a priority and work on some sleep skills, it will help to decrease stress.
How to Get Good Sleep
Having a consistent time for sleep is very important.  Going to sleep and waking up the same times every day conditions our brain to know when to get tired and fall asleep and when it's time to wake up.  In our busy society, it may seem difficult or impossible but this is very important to do.
In an ideal location, as the sun rises the first of the spectrum of light seen is blue light. That blue light tells our brains that it's morning and therefore time to wake up.  If we could live by the sun our bodies would naturally awaken.  As the sun goes down the last light seen in the spectrum of light is red, telling our brain that it's time to sleep.  This is the circadian rhythm.  In a perfect world, at a perfect latitude, we would wake and sleep with the sun.  In the real world, especially for us in Minnesota, we would have shorter sleep in the summer and way too much sleep in the winter if we slept and woke with the sun. We also don't get to wake with the sun many times as we set our alarm clocks to go to work, school, appointments, etc.
I mention the circadian rhythms because they are important for us to know. The lights in our house, the screens in our faces (tv, phone, tablet, computer), even the electronics and the lights they emit (alarm clock light) are sending our brain mixed signals. It's telling our brains that the morning sun is still here, causing confusion. The reason it's telling about morning light is that screens emit a blue light, similar to the morning sunrise. So as our brains should be drifting into sleep it gets the message to stay awake. This in turns confuses it and when we want to get to sleep, our brain is not ready.
You have a couple good options to stop sending mixed signals:
About an hour before bed time, turn off all screens, get rid of the blue light. Limit light bulbs and allow yourself to naturally start to drift into sleep time.
For those who just can't give up their screens at night, another option is to have yellow tented glasses to block blue light. Lenses can be made with a yellow filter (I have some on now, it blocks the blue light from the computer and decreases eye strain), or you can even get a pair of yellow tented safety glasses for only a few bucks. This will tell your brain the hour before needing to go to bed for sleep that it's time to get ready.
A light for Seasonal Affective Disorder (SAD) or full-spectrum light therapy box can be helpful in the morning for about an hour to wake our brains. This is especially helpful in the winter when we tend to wake up in the dark.
Create a Bedtime Ritual
Having a bedtime ritual can also help with having good sleep. Many people read before falling asleep. Writing in a journal about your thoughts on the day, writing a gratitude list, or even a list of your feelings, can all be a helpful ritual and can help your emotional health in general.  Do relaxation or meditation nightly. Turning off the lights, checking the locks, making sure things are put away, and then heading to bed can be enough of a ritual once your brain is trained. Try having a ritual for your children too.  It helps to teach them good sleep patterns and habits for a lifetime of taking care of themselves.  Make sure that  the temperature of your house is cool, the recommendation I've seen is around 68 degrees.  The cool temperature tells our bodies it's night time and therefore time to sleep.
Some people have problems with sleeping, or insomnia.  If you've tried the above method (and given it plenty of time to train your brain) and you've not seen progress, there is something else you can try.  Dr. Christianson recommends "wake therapy."  Here's a breakdown:
Add up the total hours you sleep.  If you have interrupted sleep, all the sleeping hours should be added up.  In this example, let's say you come up with 6 total hours.
Figure out when a good time to wake up is (usually determined by work and or school).  Then subtract the 6 hours from the time you need to wake up.  If you need to get up at 7 am, and typically sleep 6 hours total, then 1 am is your bed time, to start.
For the first night stay awake (no naps) until 1 am (in this example), then go to sleep until your wake up time, no later.
The following night, add 15 minutes to your time (in this example, go to sleep at 12:45 pm) and continue this method until you've reached your optimum sleep hours.  Dr.Christianson states that this is a proven method than has helped his patients reprogram their brain to sleep.
Some people will need medication to help them sleep.  Some may need to complete a sleep study to rule out medical problem like sleep apnea.  See your health care provider if you feel you need to look into these options.
Sleep is vital for self care and our mental health.  Not getting enough affects us in many ways, physically and emotionally, and that will spill over into all parts of our lives.  Make sure that you are getting enough sleep for your body and brain and you will be better able to function.
Don't forget to make sleep a priority for your children too. Poor sleep leads to academic, behavioral, and emotional problems in children.
Try the following methods:
Keep set bed times
Have a bedtime routine
Limit screen time an hour before bed time.
Allow them to learn, by your example and expectations, that getting enough sleep is a priority.
Join us next post as we continue to share some tips for self care and its importance in mental and physical health.  Follow us on Facebook to see when the next blog is posted, or check back here.
Need More Help
We're here for you.
Self care helps us with our mental health, but for some individuals more help is needed. Here at Lake Country Associates we have trained mental health counselor who can provide guidance on the best approaches for you. To schedule a counseling appointment, call us at 218-366-9229 (Park Rapids) or 218-444-2233 (Bemidji).  For those interested, I offer Christian counseling out of the Park Rapids office.  Please let our office support staff (and me) know that you are interested in Christian counseling.  Learn more about LCA clinical staff here.
Blessings,
Diane Cerven, LPCC
Missed reading about using distraction skills as a coping skill, catch up with the following posts: