Welcome to LCA Caleb Roiko, RN!
Caleb Roiko, a Registered Nurse, joined our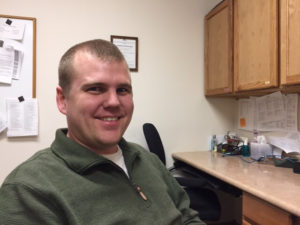 Park Rapids ARMHS team in December and will be providing Medication Education services for people in the ARMHS program.  He attended Northwest Technical College in Bemidji and become a Registered Nurse in 2016.  Caleb is excited about working in his community and helping people understand the symptoms of their illness and overcome the side-effects of their medication.
What is Medication Education?
Medication Educators help teach people in the ARMHS program about the following:
Their mental illness and symptoms
The role that medications play in treating symptoms of mental illness
Coping with medication side effects
Medication Education can also include helping family members or significant others develop ways to better maintain the medication regiment for their loved one.  To begin with, Caleb will be providing services in a group setting, but he is willing to meet individually with people by appointment.
See the ARMHS calendar, found at the Forms and Brochures page for details of upcoming Medication Education groups.
Please join us in welcoming Caleb Roiko, RN to the LCA Team!