Changes in Txt4Life
Community members may have heard that the state of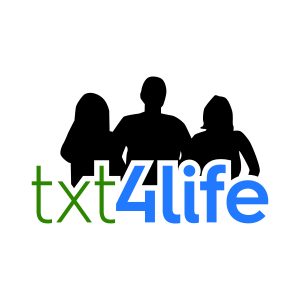 Minnesota's crisis text provider "Txt4life" is ending next month. This service will be moving from a Minnesota provider to an existing national nonprofit called Crisis Text Line. Txt4life will be responding to texts through March, though texters will receive an auto message with their first text letting them know of the change and what the new number is. This automated message is active now and will be in place for an undetermined amount of time after March. 
How to Access the Crisis Text Line
The new service through Crisis Text Line is active and available now. Your clients/students can access this service by texting "MN" to 741741.  For now, please help make the transition by discontinuing promotion for Txt4life.  Promotional materials for the new line will soon be available in schools and in the community.  In the meantime, please spread the word about the change.  
More information on Crisis Text Line is available at https://www.crisistextline.org/.