Jessica Croatt Niemi MSSW LICSW IMH-E® (IV)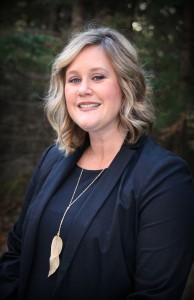 Jessica Croatt Niemi MSSW LICSW IMH-E® (IV) is a Mental Health Professional specializing in Early Childhood Mental Health.  She holds a Master of Science in Social Work from University of Wisconsin-Madison.  Ms. Niemi is endorsed as an Infant Mental Health Mentor through the Minnesota Association of Infant and Early Childhood Mental Health and a Licensed Independent Clinical Social Worker (LICSW) through the Minnesota Board of Social Work
For 20+ years she has specialized in working with families with young children and caregivers with mental health issues – including postpartum needs. She is certified to provide Parent Child Interaction Therapy and Trauma-Informed Child Parent Psychotherapy, evidenced based practices for children and their caretakers.  She also facilitates family groups focused on parenting children. Jessica is a participant in the MN Adopt help line for adoptive parents.
Ms. Niemi provides mental health consultation, reflective practice and training for a variety of disciplines including Early Childhood Educators, Public Health, School Districts, Special Education, Social Services, and Mental Health professionals. She enjoys supporting professionals to provide quality and supportive services to young children and families.
Call 218-444-2233 to schedule an appointment with Jessica.