Bemidji ARMHS Team Welcomes Ashley Rohr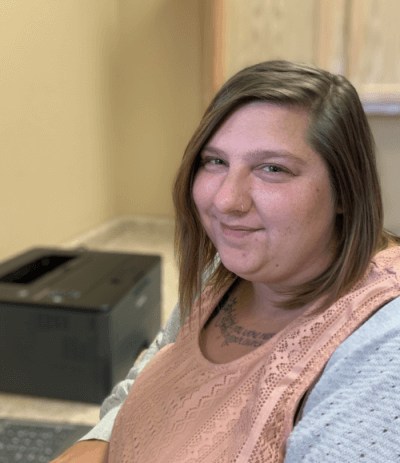 Lake Country Associates welcomes Ashley Rohr to our Bemidji Adult Rehabilitative Mental Health Services (ARMHS) team. Ashley recently moved to the area with her husband and two kids. She has over ten years of experience supporting adults with a variety of disabilities and mental health conditions. Having worked in residential and community settings, she has a passion for finding creative and constructive ways to help people manage their symptoms and focus on living their best lives.
One of Ashley's passions is helping people get past the fear of stigma and judgement related to mental illness and helping people communicate their needs. She has experience working with people with physical disabilities, PTSD, chemical use and family trauma. In her free time, she enjoys reading, crocheting and spending time outdoors with her family. To make a referral to Ashley or for more information about our ARMHS program, call Lake Country Associates at 218-444-2233 or go to our ARMHS page. To make a referral to ARMHS, complete an ARMHS referral form and fax it to us at 218-237-2520.