Coming Soon – STEPPS Group Therapy
Lake Country Associates will again be offering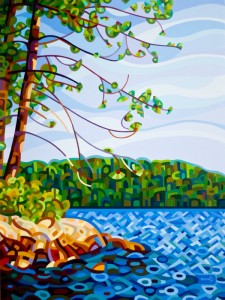 Systems Training for Emotional Predictability and Problem Solving (STEPPS) therapy group on Wednesday afternoons beginning July 18, 2018.
What Is STEPPS?
STEPPS is a cognitive behavioral, skills training approach to assist people in the management of emotional intensity and the development of emotional regulation skills.  Developed at the University of Iowa, this program is a skills training approach originally designed for persons diagnosed with Borderline Personality Disorder.  However, in our experience delivering this group we find that the material applies well to any disorder in which an individual experiences intense emotions that are difficult to manage and regulate.  We call these "emotional intensity episodes".   Persons with  Depressive Disorders, Bipolar Spectrum Disorders, Anxiety Disorders as well as PTSD can find this skills-based approach helpful in their recovery.  A key aspect of this program is the development of a Reinforcement Team.  This allows key support persons, family, friends and professionals working with the individual to learn and reinforce the skills the individual is learning.
What Can I Expect?
STEPPS consists of 20 – 1½ hour group therapy sessions and 1 Reinforcement Team session.  This group is co-facilitated by Jean Greseth, MSW, LICSW, a clinical social worker and Laura Kempnich, MSW, LGSW, a clinical social work trainee at Lake Country Associates.  Jean has facilitated STEPPS groups for the past 8 years and is an experienced clinician in the treatment of mental illness.  Ms. Kempnich is working towards licensure as a clinical social worker, under the supervision of Jean Greseth.
STEPPS will be offered on Wednesday afternoons from 5:30 pm to 7:00 p.m. at "Lake Country Cottage" Drop-in Center.  The Cottage is located on Hwy 34, next to Casey's convenience store, 516 West First Street, Park Rapids, MN 56470.
How Do I Sign Up for STEPPS Group?
We are accepting referrals for STEPPS at this time.  Start date is July 18, 2018.  Please call Lake Country Associates at 218-366-9229 to make a referral or download a Referral Form.  All individuals referred will need to have a current Diagnostic Assessment completed by a Mental Health Professional and meet with Ms. Greseth or Ms. Kempnich for a 30 minute individual session prior to the start of group.