Jean Greseth MSW, LICSW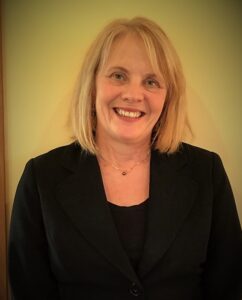 Jean Greseth is a Clinical Social Worker with 32 years of experience providing mental health services.  Jean earned her Master of Social Work Degree from the University of Minnesota.  Jean has a wide variety of experience in the mental health field, including work with persons with dual disorders of substance abuse and mental health conditions.  Areas of special interest for her are working with trauma survivors (both children and adults), women's issues, adoption issues, infertility issues, treatment of anxiety, depression, serious and persistent mental illnesses and working with children and adolescents.  Jean facilitates the STEPPS and STAIRWAYS groups, focusing on the treatment of emotional regulation disorders and Borderline Personality Disorder.
Jean is certified in the provision of EMDR, a cognitive behavioral technique used in the treatment of trauma issues.  She is a member of the International Association of Trauma Professionals and the National Association of Social Workers.  She is the clinical supervisor of the ARMHS program at Lake Country Associates. Jean is qualified as a Clinical Supervisor by the Minnesota Board of Social Work.
Call 218-366-9229 to schedule an appointment with Jean.