Laura Kirlin, MSW LGSW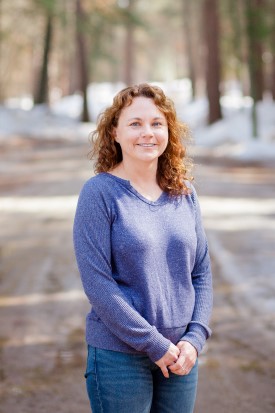 Laura Kirlin MSW, LGSW received her Bachelors in Psychology and Women's Studies from the University of Minnesota-Duluth, then graduated from the St. Thomas Master of Social Work program in May of 2020. She has consistently worked in mental health since graduating with her BA. Laura has experience working with elementary students as a School-Based Mental Health Practitioner, homeless adults with Serious and Persistent Mental Illness, families in transitional housing, and many years as an Adult Rehabilitative Mental Health Services (ARMHS) practitioner (11 years in the Park Rapids area). This work has led to a vast amount of experience working with a variety of ages and issues as well as substantial knowledge of the area resources.
Laura believes that therapy is most beneficial when it is client driven and based on a person's strengths, goals, and motivations. She utilizes a variety of methods within therapy including cognitive behavioral therapy and motivational interviewing. Laura believes that good mental health involves a balanced combination of mental, physical, and spiritual health. She enjoys working with a variety of ages from children to adults.
Laura Kirlin moved with her family to the area in 2006. When she is not at work, Laura enjoys gardening, hiking, traveling, camping, and spending time with her family.