Karen Hill, MS, LPCC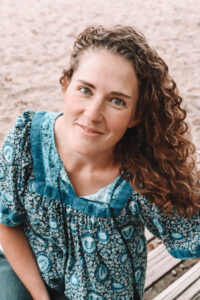 Karen Hill MS, LPCC is a Licensed Professional Clinical Counselor in Bemidji MN. Karen received her Bachelor's in psychology and Master's in community counseling from Oklahoma State University. She is licensed through the Minnesota Board of Behavioral Health and Therapy. She is joining Lake Country Associates looking forward to working with adolescents and adults in our Bemidji outpatient office.
Karen has worked for 10 years as a mental health therapist working with children, adolescents, and adults through individual therapy and therapeutic groups. She has experience working with children and adults who have experienced trauma, perinatal mental health, persons diagnosed with eating disorders. Therapy modalities she utilizes to complement her work include narrative therapy, somatic interventions, cognitive behavioral therapy, and trauma- focused cognitive behavioral therapy (TF-CBT) and dialectical behavioral therapy.
Karen provides client-focused, trauma informed interventions, meeting persons where they are at in their healing journey. Karen lives in the Bemidji area. She enjoys time at the park and lake with her daughters.
Call 218-444-2233 to schedule an appointment with Karen.