Cottage Update – Household Items Needed
Time for a Cottage Update!  Members of the Lake Country Cottage are holding their second annual Garage Sale on August 9th and 10th and need your donation of household goods.  All proceeds of the sale go to funding activities for members of the Cottage.  Last year, the sale was a huge success.  Proceeds support activities and events, such as; Friday grill-outs for Members, an outing to Itasca State Park, pottery classes, a bowling outing and other activities in our community.  Cottage Members have also chosen to donate a portion of last years garage sale proceeds to the construction of a backyard pergola.
Pergola Progress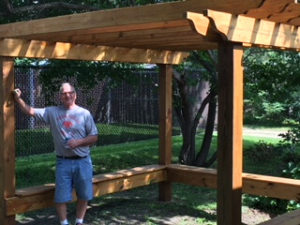 The pergola project continues to make progress in the back yard of the Cottage.  Most of the framing is up and stained.  We're looking for a good deal on some flagstone for the floor and path leading up to it (call Shawn or Spike at LCA if you have any ideas – 218-366-9229).  Once the flooring is installed, we will transplant some grape vines from the yard to the base of it.  Our hope is that the grape vines will completely cover the roof and add to the backyard charm.  Once finished, the pergola will be a peaceful place for Members to meet and retreat.   If you drop off items for the sale, take a peek into the back yard to check out the progress.
How Can I Help?
Members are asking for donations to this years garage sale.  Household goods, tools, small appliances, dishes, shop toys, etc. are always a hit.  They ask that you not donate clothing or other fabric items, such as beds or stuffed furniture (wood or plastic furniture sells very well and is greatly appreciated!).  Please drop off your donations at the Lake Country Cottage during drop-in hours (see hours below).  Members also hope that you're able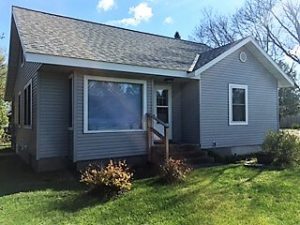 to make it to the sale to pick up some great deals.  The Lake Country Cottage is located at 516 West First Street in Park Rapids – immediately West of Casey's Convenience Store on Hwy 34.
Drop-in Hours
Mondays     9AM – 1PM
Tuesdays   12PM – 4PM
Thursdays 12PM – 4PM
Fridays 9AM – 1PM
Feel free to check out our Facebook page or share this post with those you think may be interested in it.  Learn more about the Lake Country Cottage.