LCA Offers Beginning Meditation Class
Beginning in October, 2016, Lake Country Associates will be offering a Beginning Meditation Class, taught by Diane Cerven, MA, LPCC.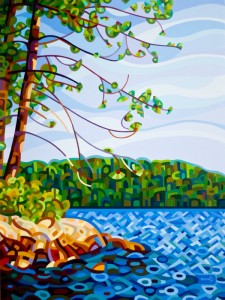 Where? Lake Country Associates office – 515 Bridge Street in Park Rapids
When? The next group will start in December and will be scheduled to meet the needs of the participants.  For more information, call LCA at 218-366-9229.
What?  Diane writes: I'm really looking forward to the start of another Beginning Meditation Class!  Meditation is about being in the "here and now".  So many times our brain is wondering around to whatever it's triggered to or wants to go to.  I remember recently walking in a covered ramp from a parking garage to the St. Cloud convention center.  All of sudden the smell of my surroundings reminded me of the Tucson Downtown Library, it was a bit startling!  Since I am paying attention to my thoughts, I actually stopped walking to ponder how the smell took me hundreds of miles away.  Smell is a great reminder of things in the past, like cinnamon and Christmas. This was a great example of how easily our minds wonder.  Instead of thinking about the "here and now", I was thinking about studying and about the people I've met in a downtown library hundreds of miles away.  Meditation helps us to be aware of our thoughts and helps us control our thoughts and bring focus to our lives.
I know when I mention meditation to my clients the first image typically conjured is a person sitting cross legged, finger to thumb, hands resting on their knees, and saying "Ohmmmmmmm."  This is one type of meditation we will not learn in this class.  We will, however, be practicing other kinds of meditation including:
sitting
eating
focusing
kindness
walking
All of these types of meditation will be done in a manner that allows you to learn the skill and take it with you. Other people, when they think of meditation think of Buddha, since meditation was started as part of Eastern practices.  Meditation learned in this class is non-religious meditation – we want to teach the skills for everyone's life!  We focus on meditation practice that can be done at anytime, anywhere, and can be modified to specifically help you with the life circumstances you face.
After completing this six week meditation class, you will learn the principles and foundation important to meditation.  My goal is to have each attendee incorporate something from this class into their everyday life.
How to Sign up for Beginning Meditation Class
If you're interested in trying out the Beginning Meditation Class, please call Lake Country Associates.  We accept all types of insurance if you have a current diagnostic assessment (DA).  If you don't have a up-to-date DA and you are experiencing mental health symptoms, Lake Country Associates can help you with that too.  Call us at 218-366-9229.  This Beginning Meditation Class is geared toward adults and teens.   If there is enough interest in stress reduction group for children then we can consider offering a group for them.
Beginning Meditation Classes are facilitated by Diane Cerven, MA, LPCC.  Diane is a licensed professional clinical counselor with 11 years of experience providing therapy to children, adolescents, and adults.