Melissa Stave, MS, LADC, LPCC, NCC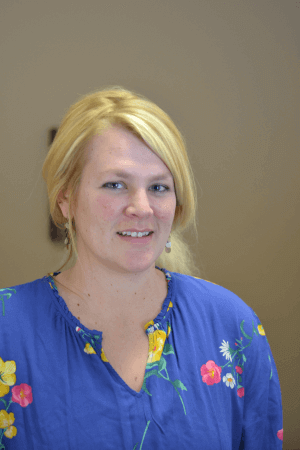 Melissa Stave is the Director of Substance Use Disorder Services. She grew up in North Central Minnesota and recently moved back to help people with Co-Occurring Disorders. She has a dual masters in Mental Health Counseling and Addiction Counseling from Capella University. Her specialty certifications include: Trauma-Focused CBT, Dialectical Behavioral Therapy, and Motivational Interviewing. Melissa is also a Person-Centered Treatment Trainer.
She has served children, adolescents, and adults in secure residential, non- secure residential, and intensive outpatient environments. Melissa specializes in working with people with the following diagnoses: Autism, Reactive Attachment, PTSD, Substance Use Disorder, and Personality Disorders.
Melissa's passion is helping people find what's important "to" and "for" them while learning and implementing healthy skills to be successful in their individualized environment.
She comes from an Applied Behavioralist background, which looks at one's environment and assesses for stimuli that are impacting behaviors. The goal is to find the antecedent or "root" of the problem and then apply the appropriate reinforcement to increase, maintain, or decrease that behavior. This can expand even more by understanding how our thoughts, feelings, and behaviors impact one another.
"Recovery is treating the whole person, not just one function." "We are who we want to be".
Melissa is available for Substance Use and Diagnostic Assessments and can provide group, individual, couples and family therapy at our Menahga or Park Rapids sites. She also provides Animal Therapy with her licensed and certified Boston Terrier "Buddha".