LCA Welcomes Marie Current, ARMHS Practitioner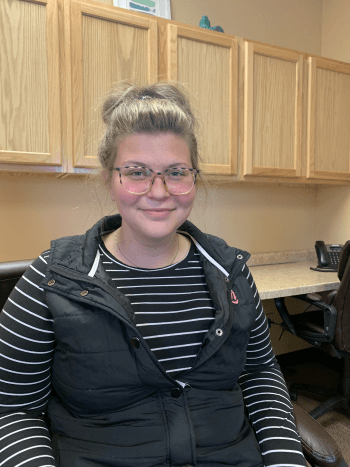 Lake Country Associates continues to grow its ARMHS program to serve Bemidji and the surrounding communities. Marie Current, Mental Health Practitioner, recently joined the Adult Rehabilitative Mental Health Services (ARMHS) program and is looking forward to continuing her career supporting people diagnosed with mental illness. ARMHS is a community-based program that supports people with mental illness, teaching them skills needed for living in the community and helping them avoid hospitalization.
Marie is experienced and interested in working with people individually and in group settings and is looking forward to the position. She has been working in the mental health field since 2016 and is currently pursuing a degree in Social Work online at Central Lakes College. Marie's goal is to be a clinical counselor. She also has experience working with developmentally disabled adults, people with co-occurring disorders, and in residential settings, such as the IRTS and Crisis Facility in Bemidji. She is excited to work in the community one-on-one and help others on a more personal and involved way. Marie Current was born and raised in northern Minnesota. When not at work, she enjoys hunting, fishing, being outside and racing events.
Lake Country Associates currently has no waiting list for ARMHS services. We welcome referrals of people with a diagnosis of Serious and Persistent Mental Illness (SPMI) or Serious Mental Illness (SMI) seeking rehabilitation and/or stability in the community. For more information about ARMHS or to make a referral, call Lake Country Associates at 218-444-2233. You can also view and download referral forms and brochures from our forms page.