Laura Hansen, MSW, LICSW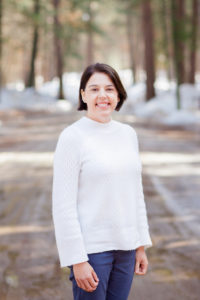 Laura Hansen, MSW, LICSW provides therapy out of our Bemidji office. Laura has thirty-two years of experience working in the mental health, counseling and social work field. In 2008, Laura obtained her Master's Degree in Social Work from the University of Minnesota – Duluth. Prior to earning her master's degree, Laura worked as a social worker in the areas of child protection, family service and welfare reform. Laura has sixteen years of experience as a school social worker, school counselor, and mental health therapist. In February 2011, she obtained her clinical license with the Minnesota Board of Social Work as an Independent Clinical Social Worker. Laura has worked as an adjunct instructor in the Social Work Department at Bemidji State University.
Laura enjoys working with people and uses a comprehensive, person centered approach, drawing on the strengths perspective. She utilizes cognitive-behavioral therapy, one's environment, physical health, psychological and emotional aspects and spirituality. Laura has extensive experience working with people addressing anxiety, depression, life changes and transitions, grief and loss, relationships and communication, trauma, couples relational issues, spirituality and family therapy. Laura also works with people who are managing severe and persistent mental illness. Laura enjoys working with adults, adolescents and children ages seven and up. Laura is honored to share in people's exploration and journey through the challenges in life and to work together to improve the identified issues and concerns.
Call 218-444-2233 to schedule an appointment with Laura Hansen.