Deb Donahue-Sharstrom, BS, LADC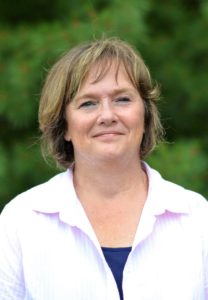 Deb Donahue-Sharstrom has been a Licensed Alcohol Drug Counselor (LADC) since late 2008 and has provided Substance Use Disorder treatment services to adolescents and adults, men and women, at both residential and non-residential treatment programs. In addition to the traditional 12-Step treatment model, she believes in individualized treatment options including, but not limited to, SMART Recovery, Red Road to Wellbriety, and TruThought.
Deb's qualifications include being a person in long-term recovery, obtaining a B.S. with a major in Behavioral Science/Bellevue University/Nebraska, and receiving a Chemical Dependency Certificate/Willmar Ridgewater College/Minnesota. Deb has recently completed training for Problem Gambling Disorder through University of Minnesota/Duluth and is able to provide Problem Gambling treatment services through Lake Country Associates. Since 2014, she has been qualified through Minnesota Board of Behavioral Health and Therapy as a LADC Supervisor.
With the help of family, Deb and her husband moved from the Willmar area to the Park Rapids area in 2016 so she could help reduce the shortage of Substance Use Disorder services in Northern Minnesota and her husband could do a lot of fishing.
For more information about Substance Use Disorder (SUD) services at Lake Country Associates, call our Menahga office at 218-564-9229.