Deanna R. Murphy, MA, LPCC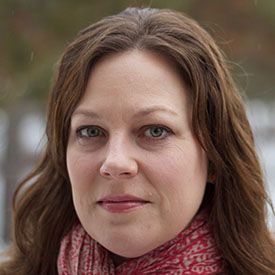 Deanna R. Murphy, MA, LPCC received her Master's Degree in Counseling Psychology from Bethel University in 1998.  She became a Licensed Profession Clinical Counselor in 2011.  Deanna received additional focused education in marriage and family therapy as well.  She has experience providing mental health services to children, adolescents, adults and families in a variety of settings including schools, colleges, in-home, and outpatient office settings.
Deanna enjoys working with children, adolescents, adults, couples and families who are facing various life challenges and are seeking help in navigating them in a healthy way.   She generally works from a cognitive behavioral framework and has special training in Trauma-Focused Cognitive Behavioral Therapy (TF-CBT).  Deanna values a holistic approach to counseling and enjoys exploring psychological components as well as relational, spiritual, and physical factors; understanding that they are all connected.
Call 218-444-2233 to schedule an appointment with Deanna.